About Scrolls of Legacy
Permanence of heritage
SECURING YOUR HISTORY
Is anybody going to know I was here?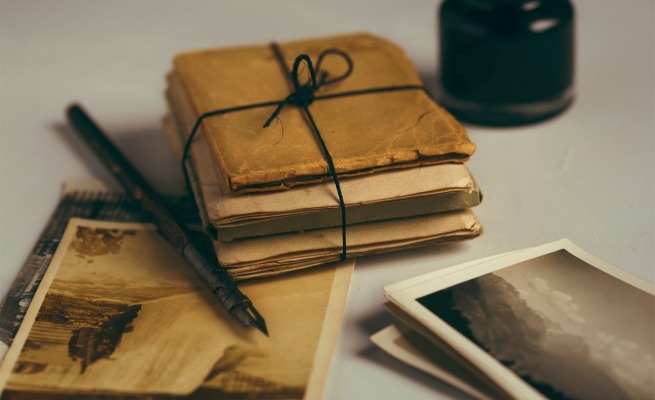 Entrust your memories to a digital library that won't fade in the sun or crumble over time. Also, now you are able to write forward. Communicate to those coming after you. Write to your descendants. What do you write about? Think of it this way; What do you wish you knew about your great-great-grandparent? Now write about how you are in those ways.
Throughout history, we stand in awe of the relics left behind by our ancestors. These relics don't have to be grand pyramids or mansions in order to impact future descendants. Scrolls of Legacy is here as your safety deposit box for your own relics to survive digitally for future generations.

FRANCIS MARION PICKETT
Our scribe.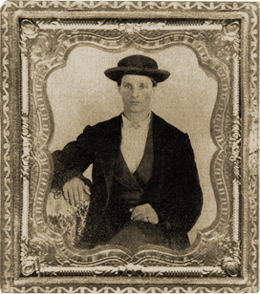 Francis Marion Pickett
Francis Marion Pickett was not a writer, and the content of his letter is not of any particular significance. Yet it is invaluable to those who secured its passage to the current Pickett generation. In this unique family relic from centuries past, is the foundation of the Scrolls of Legacy. As the founders, we wanted to build and provide a tool that would allow others to save and access personal archives like the letter that so strongly connected us to our own ancestry.
The letter that sparked the inspiration.
Francis Marion Pickett was born August 5th, 1843 in Monroe County, Illinois. He enlisted in the Illinois Infantry on March 3, 1864 as a Private. He was then captured on July 22nd, 1864 during the Battle of Atlanta and died of scurvy while a prisoner of war in Andersonville, GA.
Francis Pickett's letter was written three months before his death and sent from Acworth Cobb County, GA, just northwest of Atlanta, to his brother, John Monroe Pickett, and John's wife, Sarah Ann Vernatti Pickett.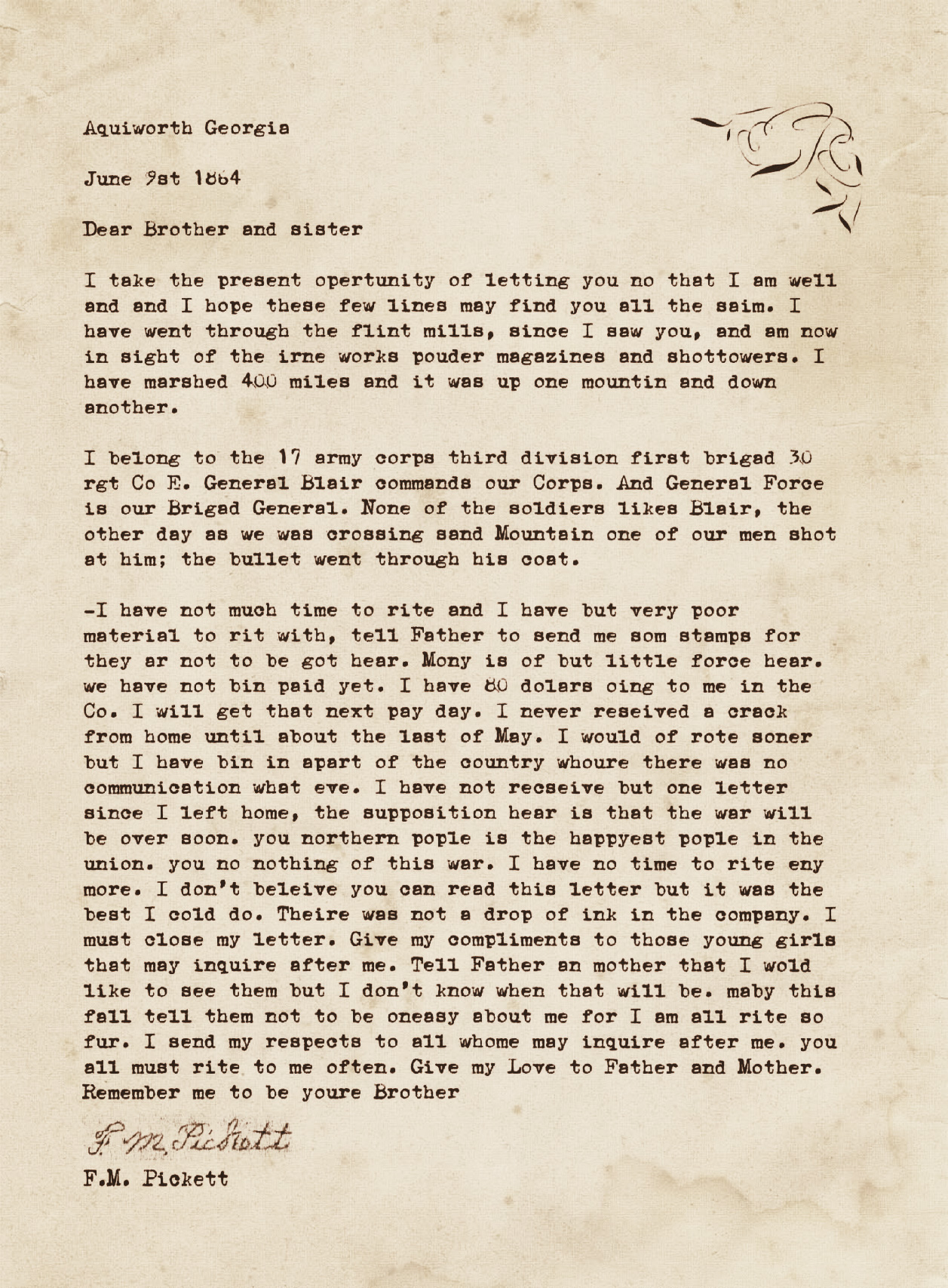 LITERARY EXPLORATIONS
Scrolls of Legacy: The Novel
"As a unique creation of our Heavenly Father, you have also lived a unique life. No one has ever lived your life through your eyes and with your thoughts. You don't have to be a great achiever to leave a legacy --- your life communicated is grand enough."
A tale of far adventure, loyalty, and love, drawing you into the lives four young men, their wives and families within ancient cultures.
Feel the struggle within tragedy, doubt of personal abilities, and fear of failure stretching their faith and confidence in the Scriptures. They experience the terror of battle, the strength and joy of true friends and family, and encounter a strange scroll system derived from an old shepherd who helps them at War Camp.
What will the weave of all their lives and the Scrolls of Legacy bring about — and what will they discover along the way?
Scrolls of Legacy is a novel written for the young adult and the young at heart.
AVAILABLE NOW at Amazon; Barnes & Noble; Walmart; Cokesbury.com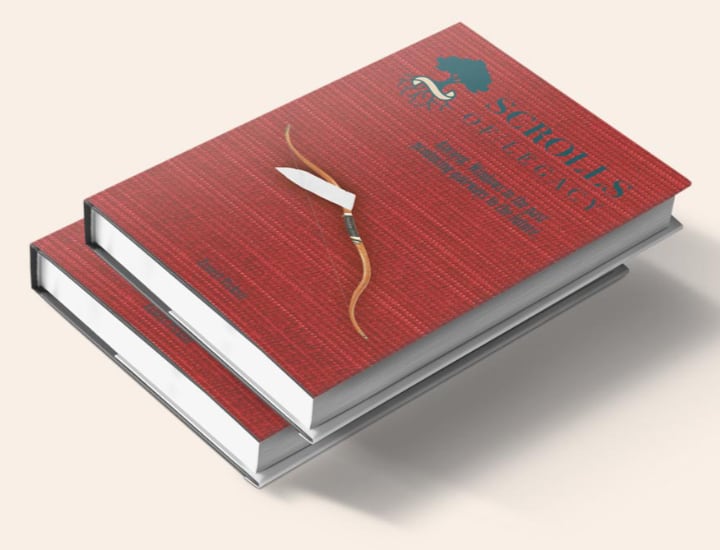 CREATE AN ACCOUNT
Become a scribe.
Anyone can be a scribe — even a commonplace story will be treasured by your descendants. Entrust your memories for your friends and family to share and learn from.